Carbyne

and Allied Universal

®
Joining Forces to Strengthen Private Security Services in Mexico
Allied Universal will be the first security provider to integrate Carbyne Connect technology in Mexico. They will deploy Carbyne technology throughout its contact centers and offer Carbyne emergency notification technology to its clients' employees and their families, providing the fastest and most efficient response to crisis situations and security threats in the Mexican market.
Technology integration has been transformational for security in Mexico, providing new tools that help in crime prevention, rapid response to emergencies and specialized services such as remote monitoring, access control and surveillance.
In 2021, 1.2 million companies—out of a total of 4.9 million—in Mexico were victims of crime

Eight out of 10 companies are investing up to 8% of their operating expenditure in security
Please contact us to learn more
About the

Solution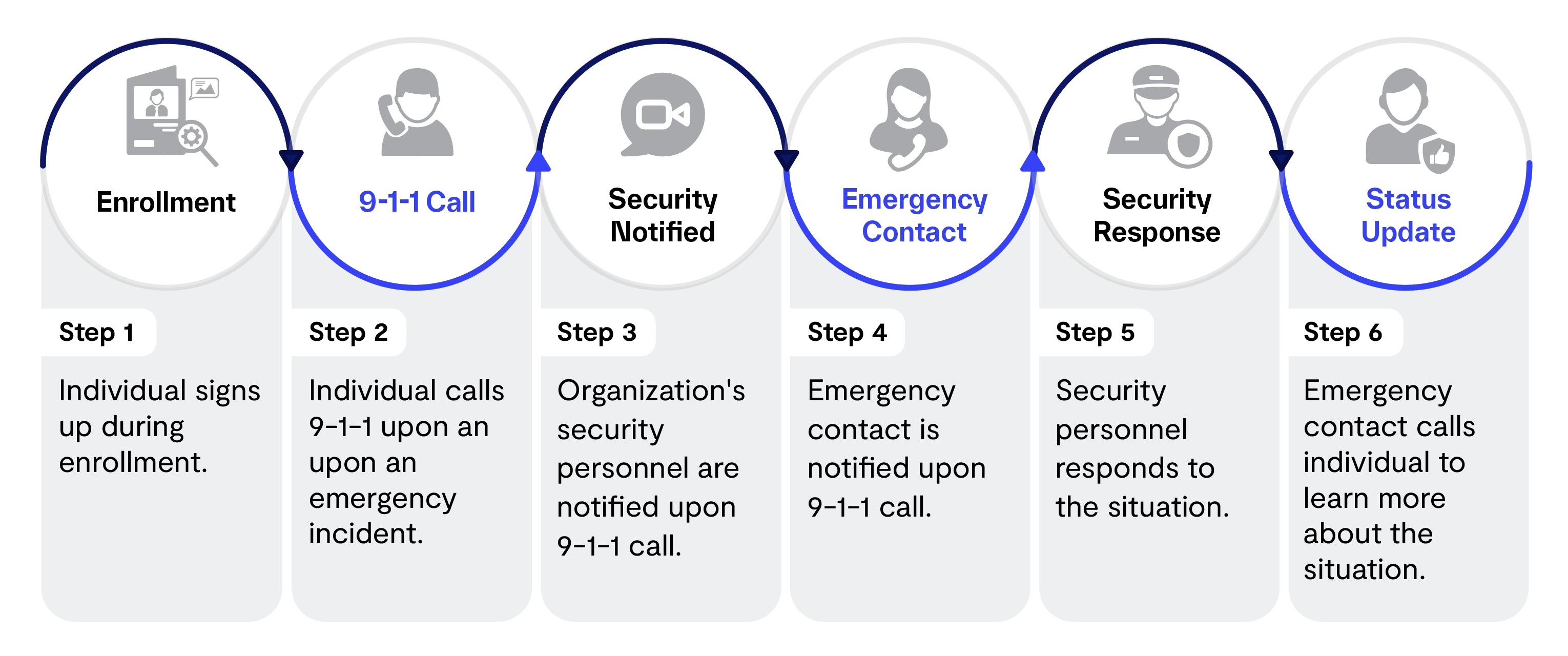 Emergency Notifications When They Matter The Most
With Carbyne Connect, Allied Universal will be notified if clients are experiencing an emergency, allowing them to act faster and more efficiently.
When Allied Universal clients make an emergency 911 call in Mexico, Allied Universal and the client's chosen emergency contacts will be notified in real-time.
Unifies the flow of information from all channels to a single user interface. This UI is tailored for a seamless flow between every channel. With Carbyne's cloud platform, rich media flows seamlessly so emergency response teams can make better decisions.
"Our alliance with Carbyne is key in addressing today's unprecedented security challenges by providing critical support to the corporate sector and its customers. This arrangement accelerates the digital transformation of private security in the country."
-Alberto Marquez, Allied Universal® Country Manager for Mexico
Location Updates Per Year
Savings Per Average Customer